Send Inquiry
Fire Hydrant Valve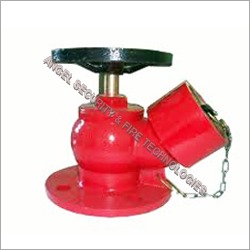 Fire Hydrant Valve
We are highly engrossed in offering a durable range of Fire Hydrant Valve. The provided valve is considered as an effective means of extinguishing fires. It is mainly an outlet that is well suited for delivering water with high pressure so as to extinguish the fire immediately. This Fire Hydrant Valve is coated with a layer of paint that prevents its corrosion and abrasion. Apart from this, the offered fire valve enables the fire fighter to extinguish the fire from a safe distance.
Operating Countrywide
Delhi, Mumbai, Calcutta, Bangalore, Chennai, Hyderabad, Secundrabad, Pune, Nagpur, Goa, Bhopal, Indore, Gwalior, Chattisgarh, Chandigarh, Shimla, Assam, J&K, Rohtak, Jaipur, Bikaner, Modhpur, Noida, Lucknow, Patna, Jharkhand, Bhubaneshar and Agra.